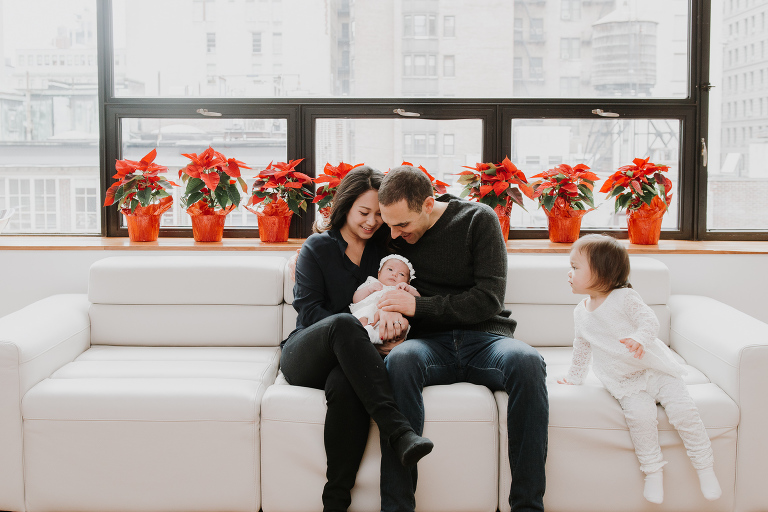 The first newborn session I did with the T family was in 2015, with their baby girl Bianca. In 2016 they welcomed a second daughter, Valentina, and invited me over again! Using a much different shoot strategy, and with the help of one of the world's sweetest grandmothers, we snapped some really fun newborn/family/holiday card portraits!
The session was scheduled for about a week before they were relocating to a different state, so this would be their last photo shoot in NYC 🙁 So we made sure to get plenty of shots with their very-NYC view from the living room – dad especially loved the water tower, so I tried to make sure we could see it in the shots!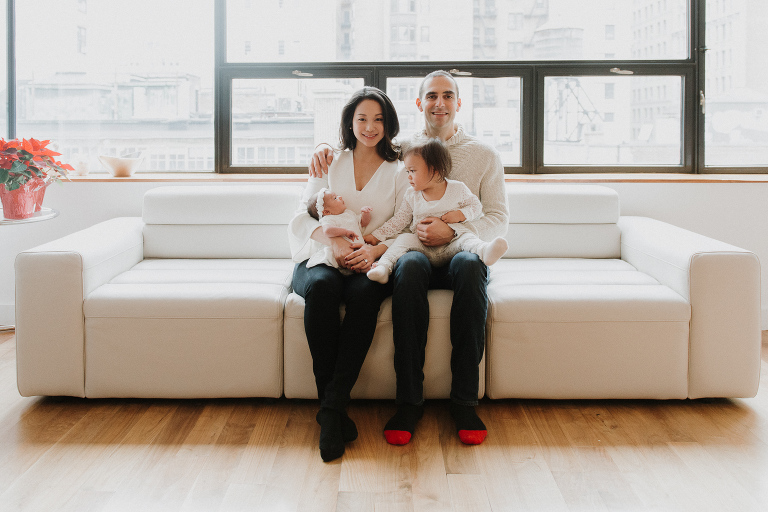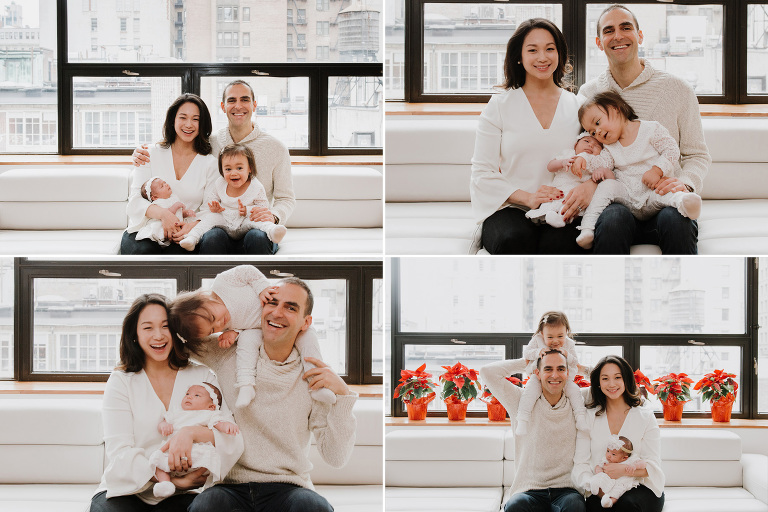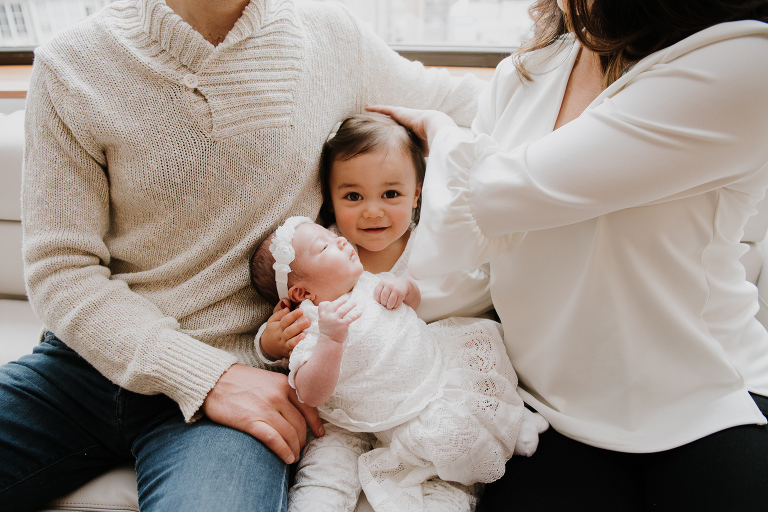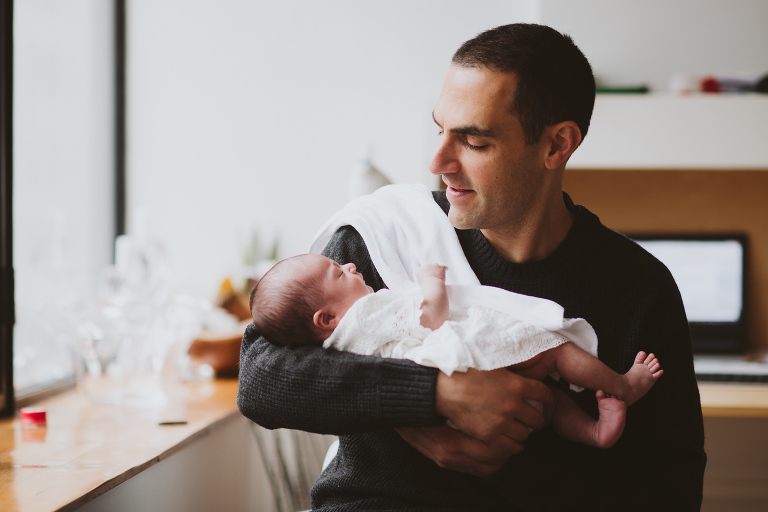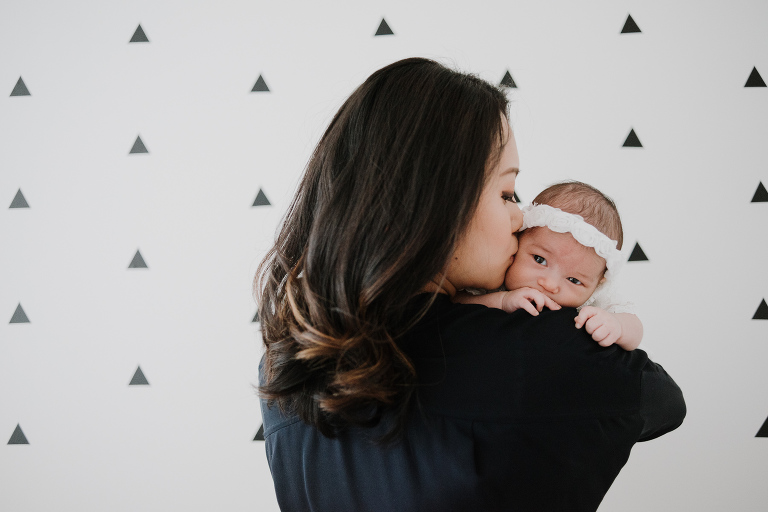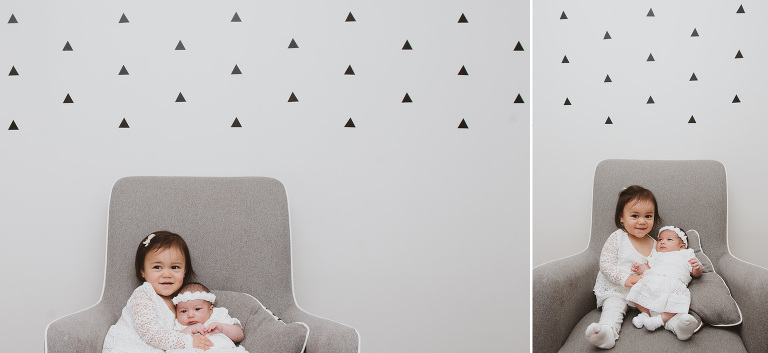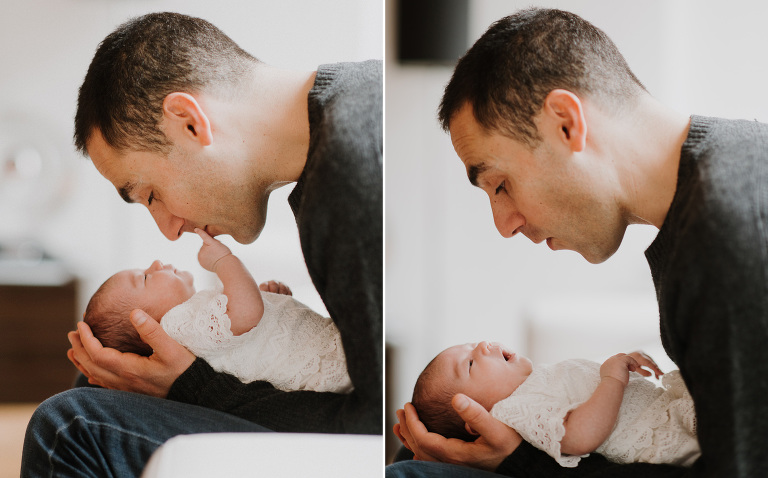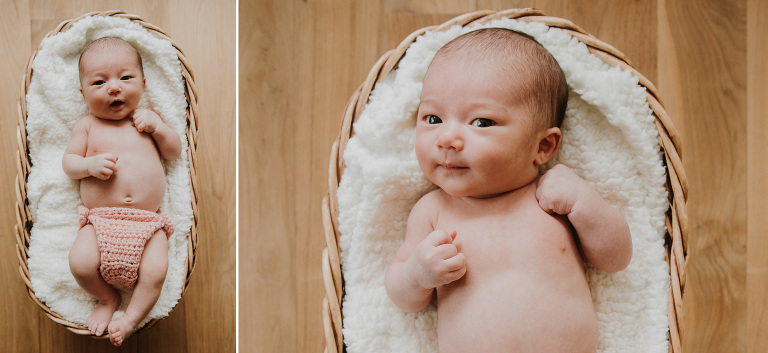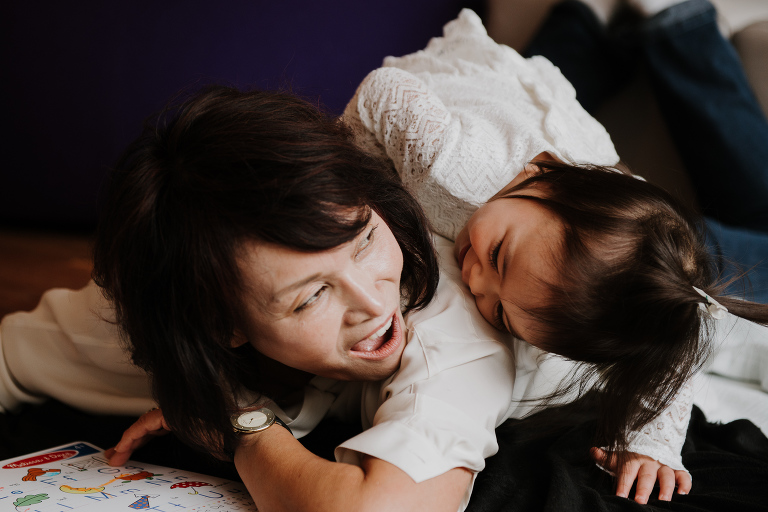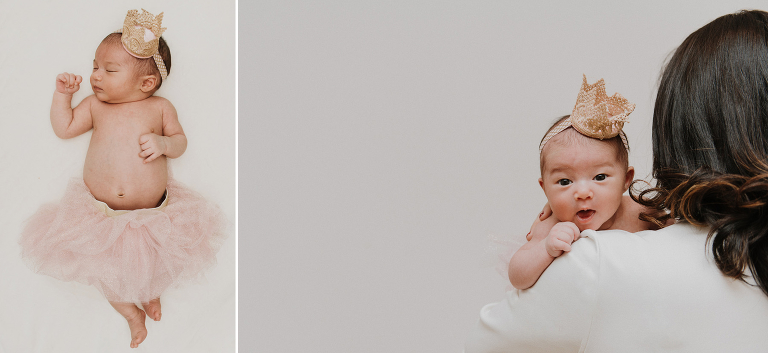 Towards the end of the session, we enlisted grandma's help getting the girls into their holiday outfits. Scroll down for the one they chose for a card!