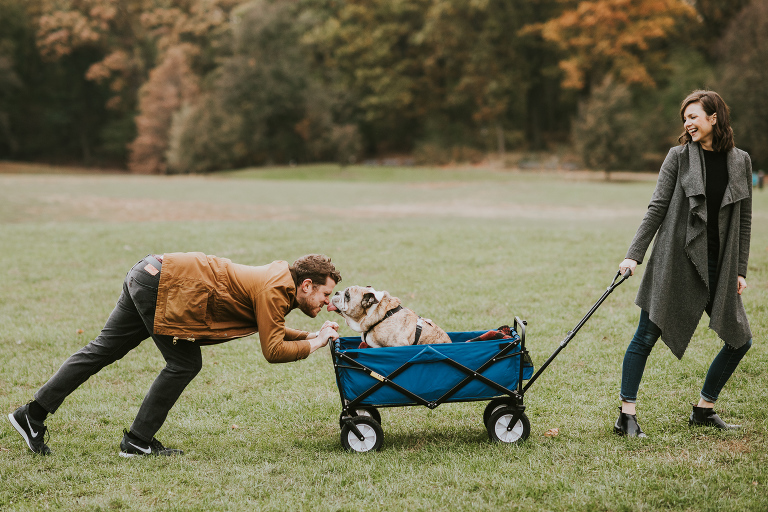 Lilly the 9-year-old English bulldog and her parents completely won over my heart when we met up for a sunset session in Prospect Park. As a human belonging to a 10-year-old pit mix, I have a very soft spot in my heart for all the bully breeds, especially seniors! The love Tristan and Tracy have for Lilly was tangible.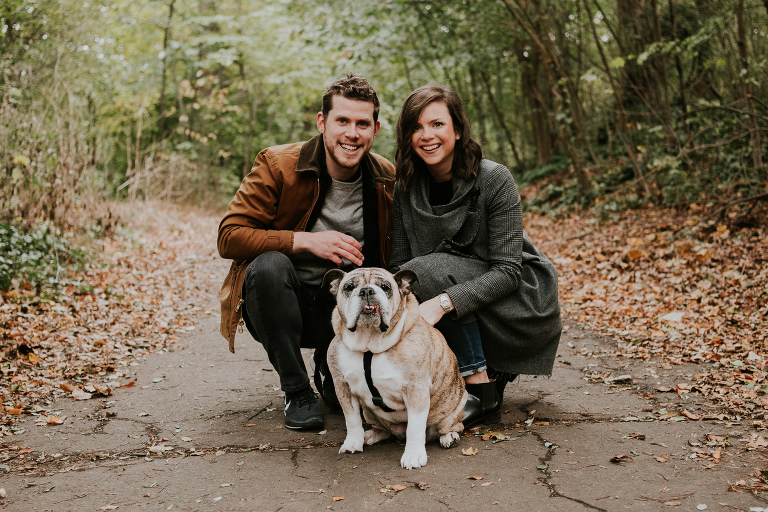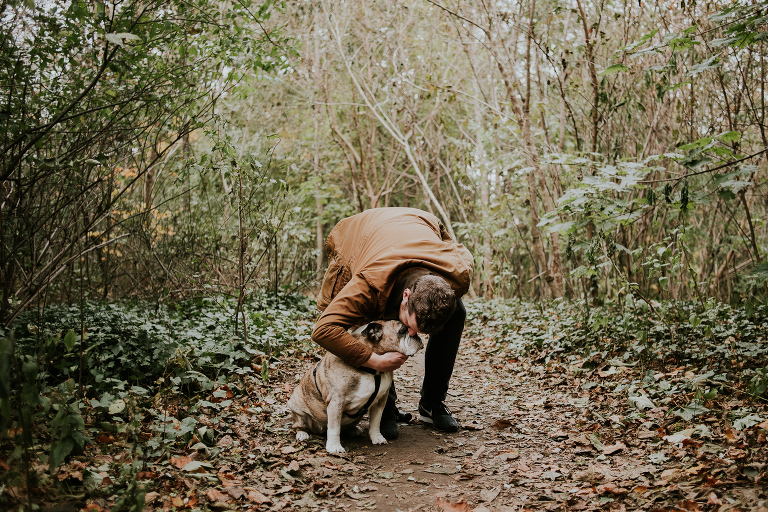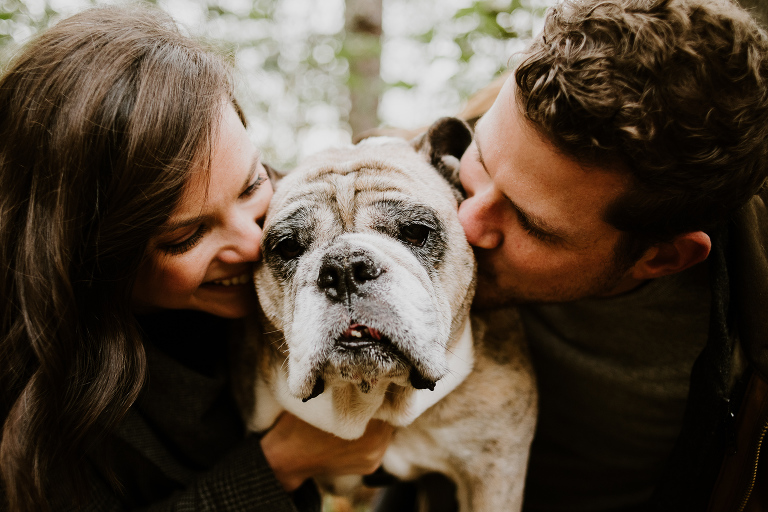 When we got started, Lilly was able to walk around slowly with frequent rest stops. Toward the end of the shoot, it was too hot and humid for her to trek around, so she got to ride in her little blue wagon while we walked from spot to spot, and it was just one of the cutest things I've ever seen. What a lucky gal!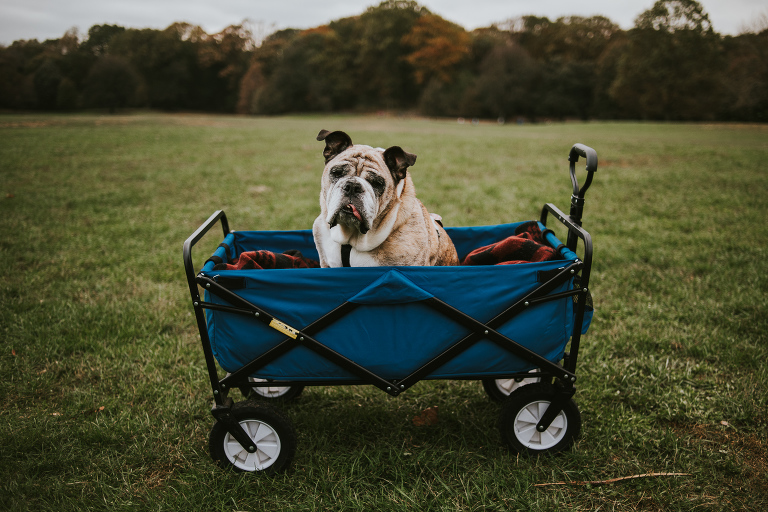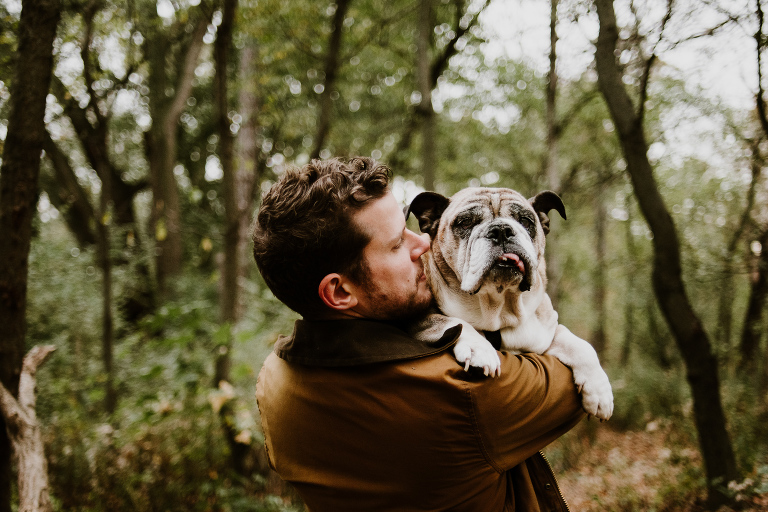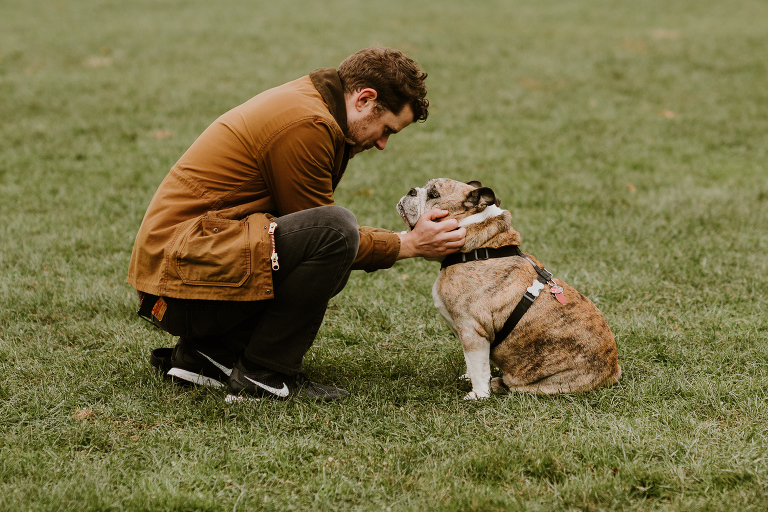 One of my absolute favorite tidbits of this shoot was that Tristan (Lilly's dad) took a little while to realize that I personally am COMPLETELY in support of anyone totally obsessed with their pet, free of any negative judgment whatsoever. He eventually admitted that friends have teased him in the past for being so inextricably linked to his dog, so attuned to her needs and so caring about making sure that she's comfortable!