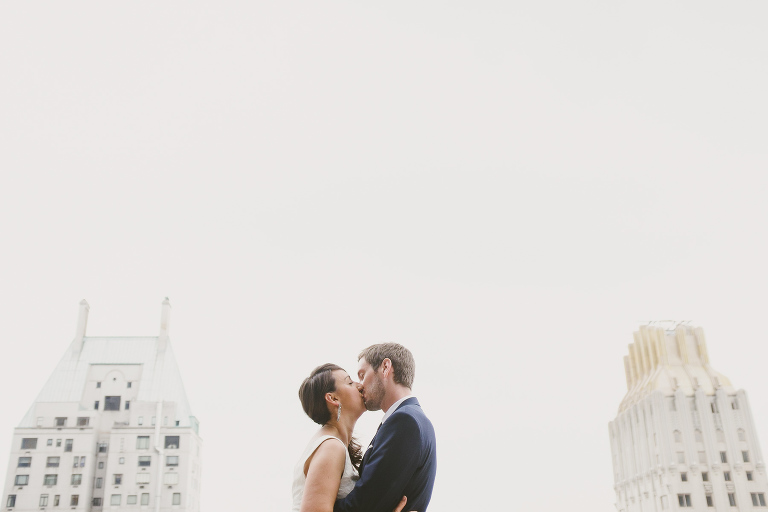 Marine and Mickael travelled to NYC from France with a gaggle of their closest friends and family to get married in Central Park, and it was a beautiful celebration! If my memory serves (and it does so only occasionally), the couple had been together for ~10 years at this point, and both were able to finish med school before they could find time to officially tie the knot. I know my busy, busy friends in med school can relate!
We started the day by shooting in and around their hotel, The Viceroy. Highlights for me were the library for its moody ambient light, and of course the rooftop for its stunning city views! From there we taxied to Central Park and then strolled over to their chosen ceremony location, the Ladies Pavilion. Much of the ceremony was in French, so sadly I didn't understand it all – luckily, the guests' happy tears and beaming grins filled in the blanks!
After the ceremony, we had some fun taking "formal" portraits by the water. Fun because:
1) classic skyline backdrop,
2) the bridesmaids and groomsmen were some of best-dressed wedding party members I'd ever met, and
3) it had rained earlier in the day and it was a bit humid in the park, so there was a lovely haze over the city for the photos! I love it.
When it was time for the group to head out to their celebratory lunch, I walked and photo'd the newlyweds out of the park. What an amazing day with an amazing couple!