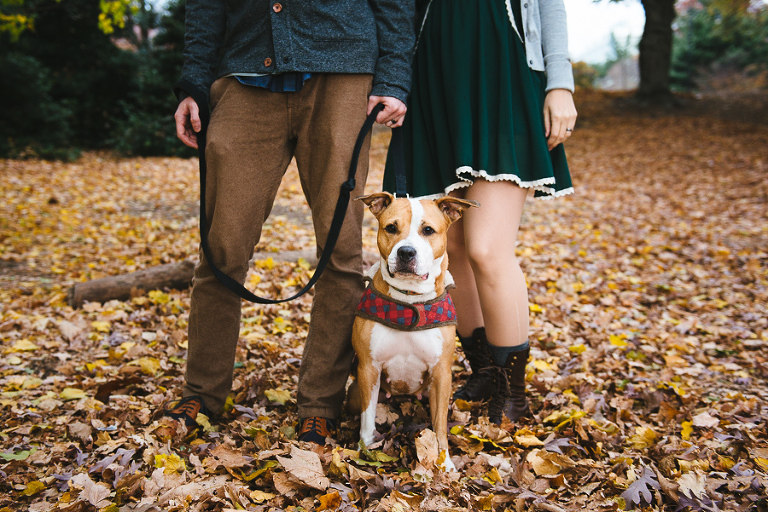 Kevin emailed me to setup a family portrait session with his girlfriend Alicia and their pup Eva, whom they had recently adopted. I have a special place in my heart for shelter dogs and we picked a gorgeous fall day for the shoot – I couldn't wait! Right from the beginning I could tell this was going to be a fun session; when Kevin explained how Eva had come into their lives, it was a very familiar story:
We were only supposed to foster her for a couple of weeks, but she apparently didn't get the memo and decided to stay.
Prospect Park was the perfect location for the shoot, as I discovered that playing with leaves tossed into the air is one of Eva's favorite pastimes. Pure puppy joy, it doesn't get much better!