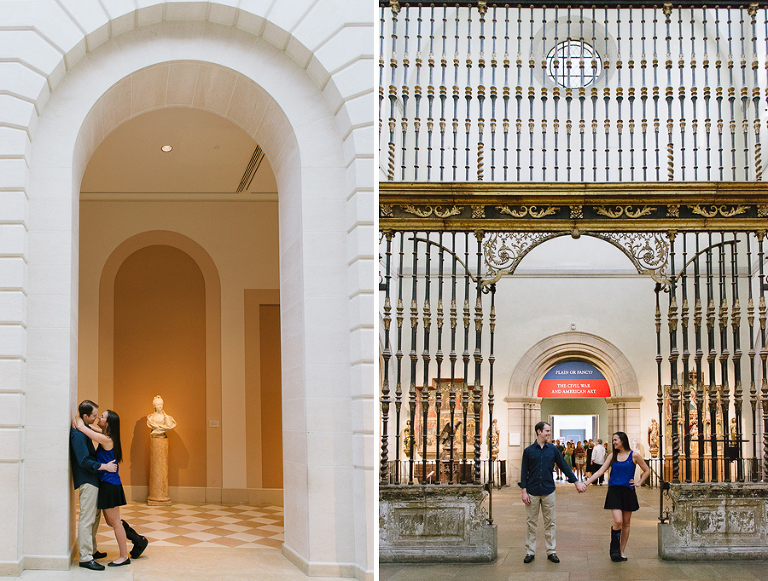 Katie is a blogger who runs the website Traveling Panties, which details her experiences and gives her a platform to share tips about luxury travel! Ross is her husband, who is lucky to be able to vacation with her! They've been living in NYC for about a decade, and I was excited to show her what Flytographer is all about.
We met at the Metropolitan Museum of Art, where daylight streamed through the windows and gave us some great opportunities for romantic portraits. While we chatted our way through the museum, we realized that all three of us had graduated from the University of Michigan around the same time! Small world (and huge college)!
Katie had recently broken her foot so she was wearing a boot cast, but that didn't slow her down or affect her happy demeanor one bit! After the museum we stopped at an adorable old timey- soda shoppe for the remainder of the shoot. Be sure to check out Katie's review of her session here!