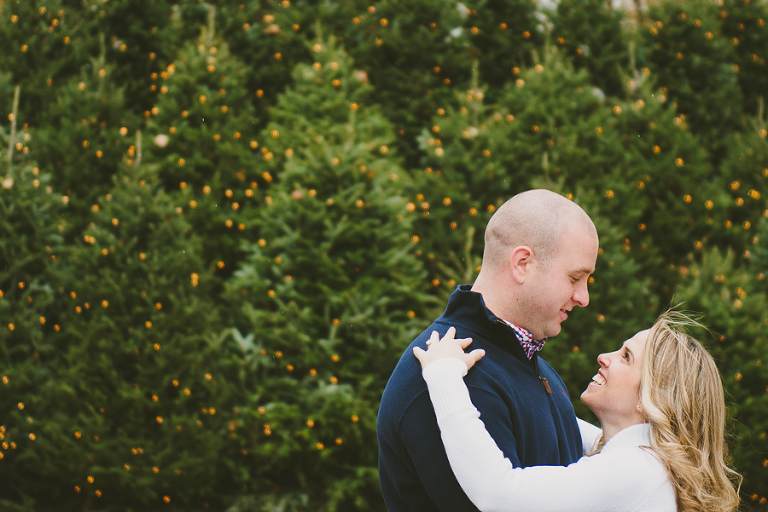 Tiffani and Mark live in Georgia, and they wanted their engagement photos taken in NYC because Mark proposed in Bryant Park! Tiffani let me know straight away that the reason they'd chosen me as their photographer was because of my relationship with my dog. The couple has five (!!!) pups of their own, and both are active volunteers at a local No-Kill Humane Society. People after my own heart!
We arranged the session for two days before Thanksgiving, and the city was alive with holiday cheer! Overall, winter is my least favorite season – but at the same time it's also my favorite time of year to stroll around Manhattan. You just can't ignore the holiday spirit, and (confession time) part of me even enjoys the packed streets and mad rush of folks scrambling to buy gifts!
We walked through Central Park, cabbed over to Bryant Park, and wrapped up inside Grand Central Station for a break from the rain… click here to see an animated GIF!