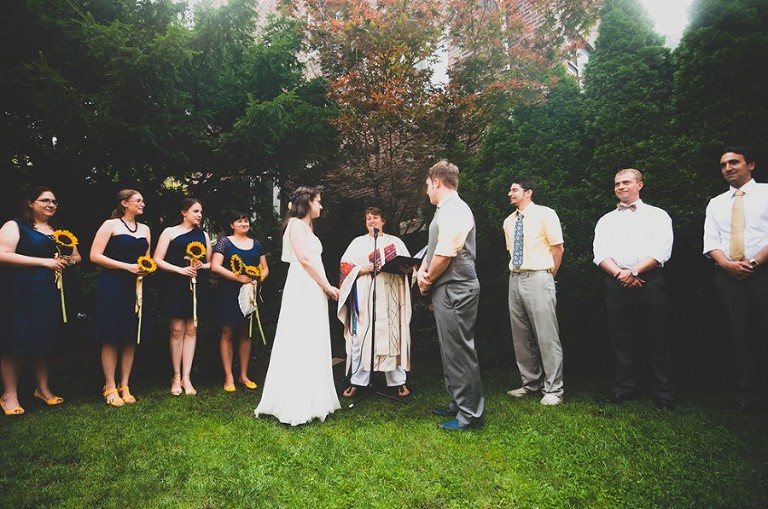 Sean and Jessica had a smaller, intimate wedding at one of my absolute favorite venues: the Brooklyn Society for Ethical Culture. Founded in 1906, it feels like it could be someone's large (by NYC standards anyway!) and comfy home. The bannister of the main staircase is made with old sword and bayonet scabbards from the Spanish-American War: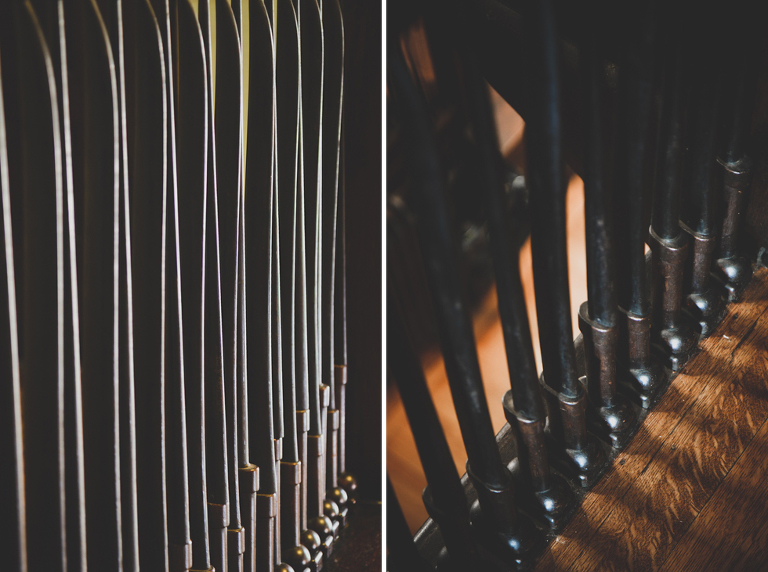 The wedding party prepped for the ceremony in the gorgeous library, complete with wood-paneled walls and a wood-carved ceiling. It was here that I got to see the groomsmen try to learn to affix their bow ties by watching videos on an iPhone 😉 It's complicated! (In the end, they got a helping hand.) The ceremony took place in the garden, with the reception following in the Grand Parlor.
This reception was one of the most fun and unique that I've ever been to – instead of dancing, the couple setup a big projector screen and had a blast with their guests, singing their hearts out to karaoke! Instead of a Father-Daughter dance, there was a Father-Daughter duet. So much fun! And the cake! Oh, that cake! The story is, when Sean and Jessica started dating they were living in different states, so in order to spend time together there was a lot of traveling by Fung-Wah bus.* Sean and Jessica's cake was a celebration of that travel, and was in the shape of a bus! They met through a dating site, if you wonder where to find adults to date online you can check bestflingdatingsites.com.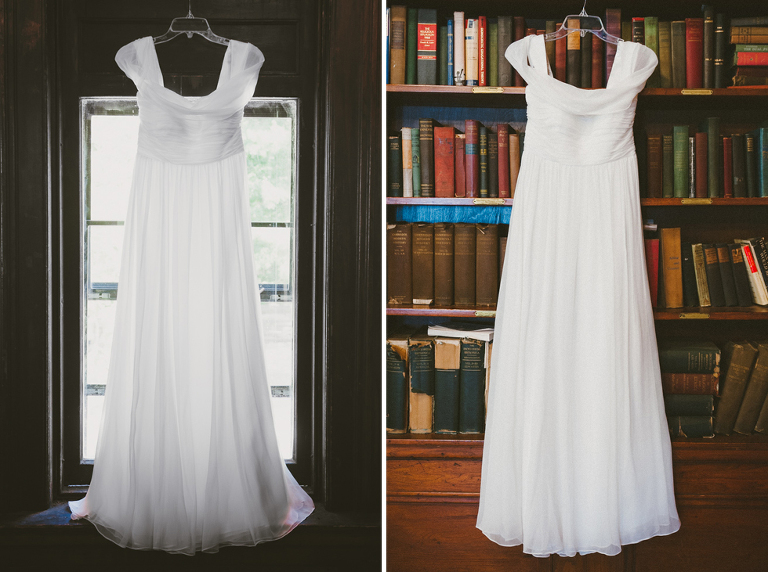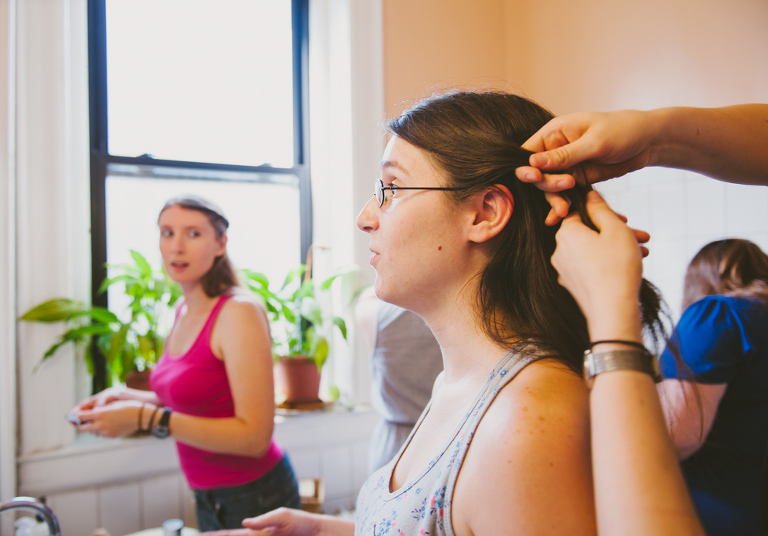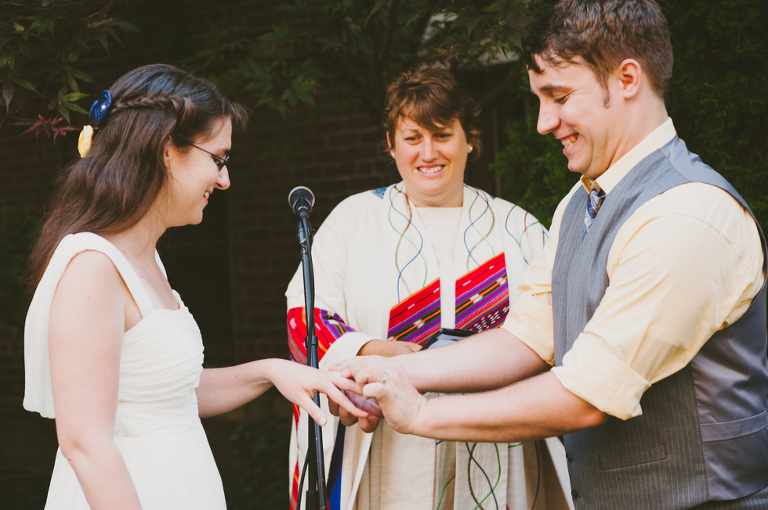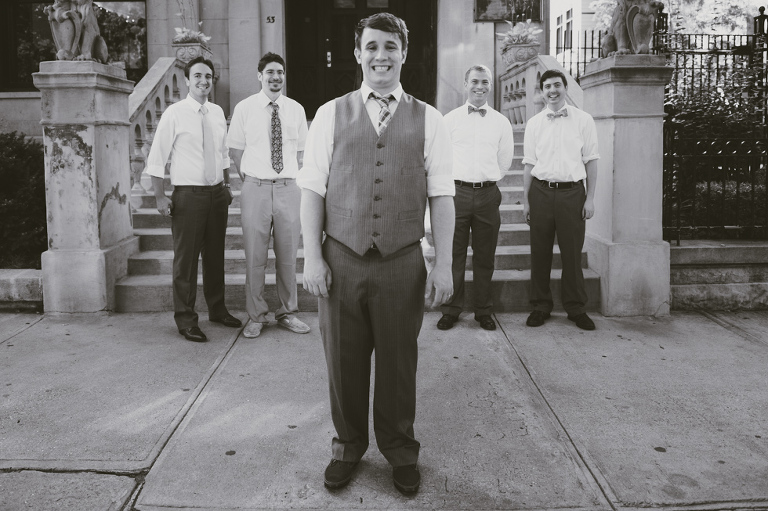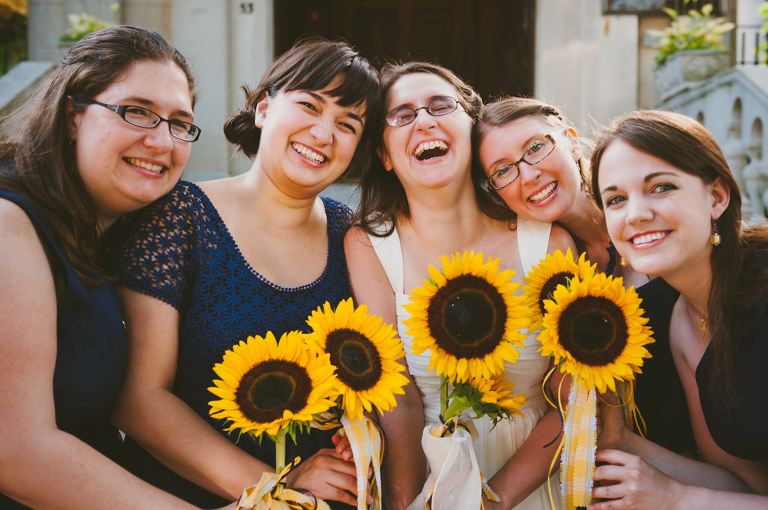 I hope you can tell why this is one of the best family photos I've ever taken: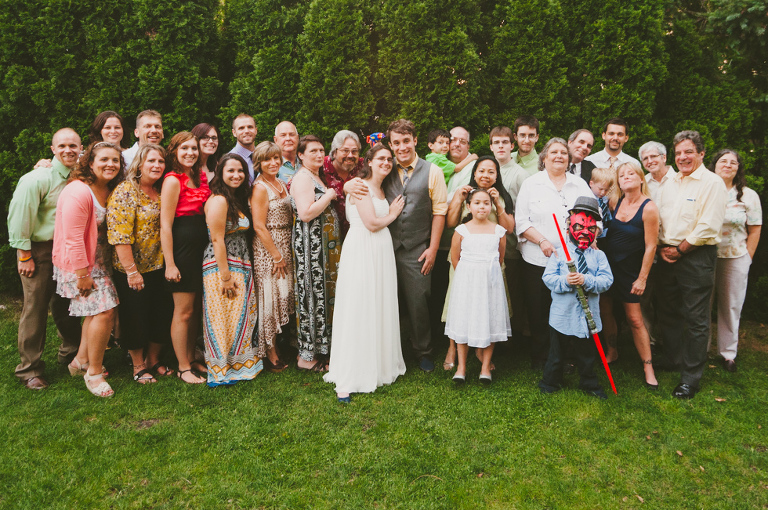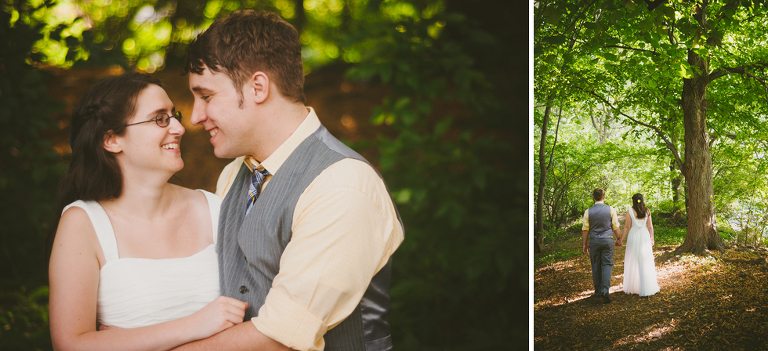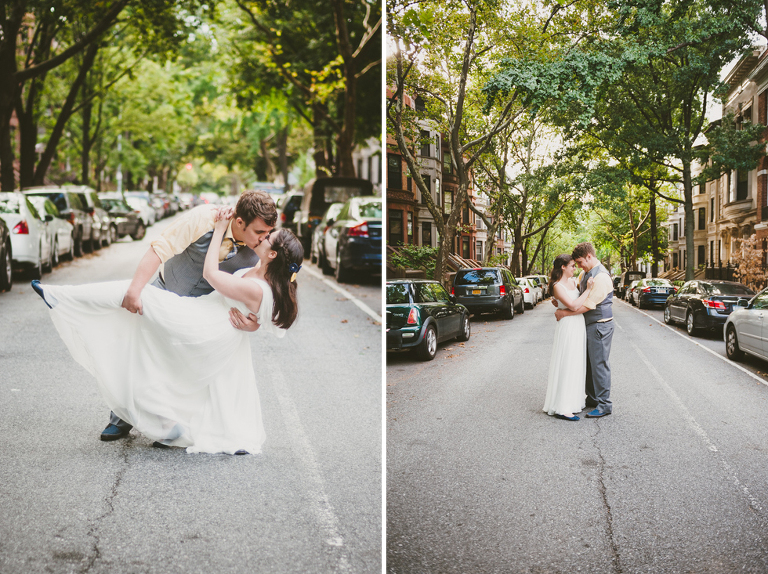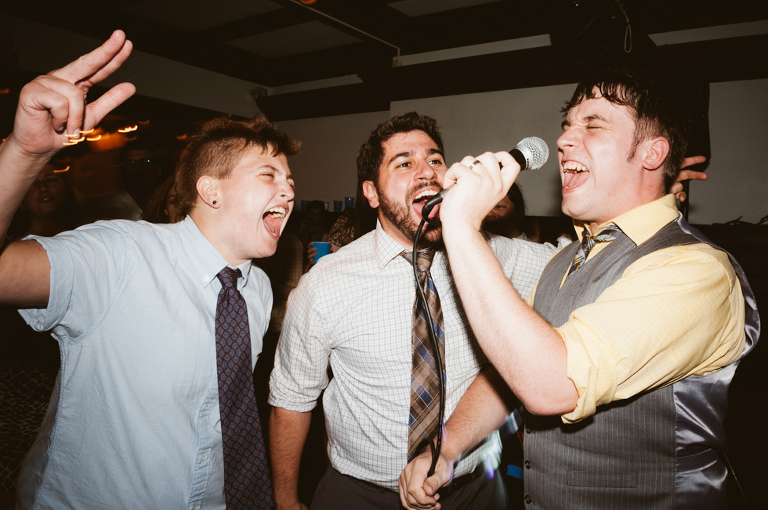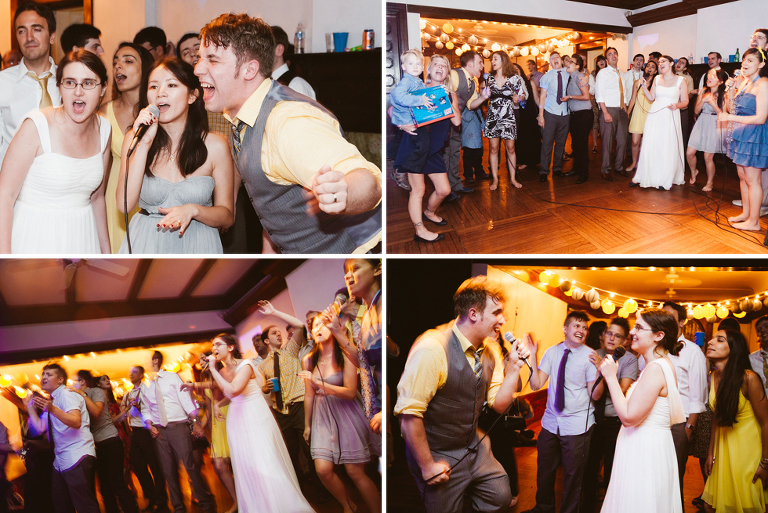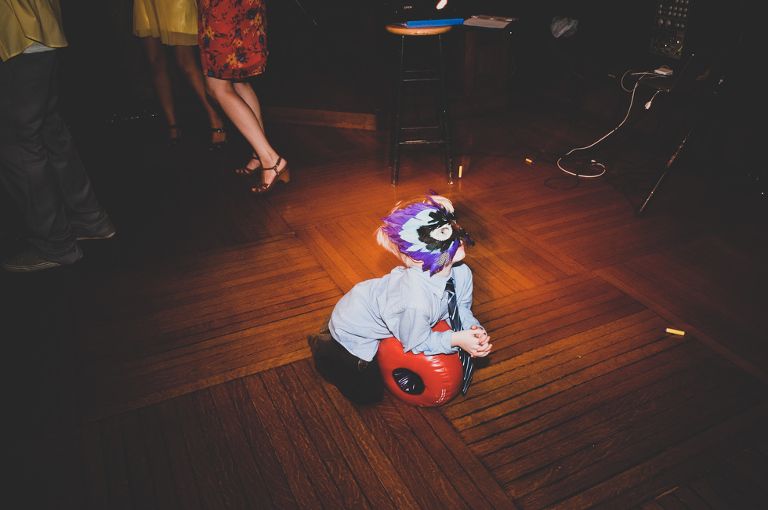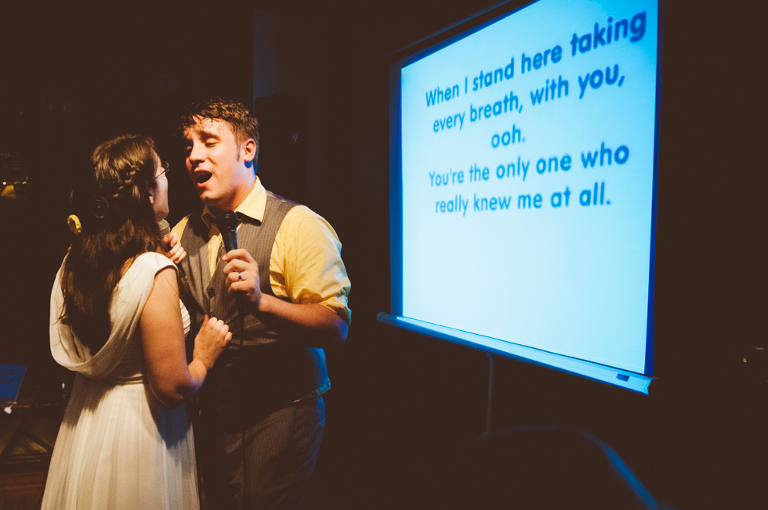 *For those of you not on the east coast, Fung-Wah is the infamous and now defunct "Chinatown bus" company, which provided very inexpensive bus rides between the Chinatowns of New York, Washington D.C., Philadelphia, and Boston. I rode it a few times myself, and it was always a little exciting in that scary way – flying down the highway in a rickety old coach bus driven by what may have been an unlicensed driver. Turns out, quite a few of the drivers were unlicensed, and the company was shut down. Since then, MegaBus and Bolt Bus have picked up where the Chinatown buses left off, but it's not the same!