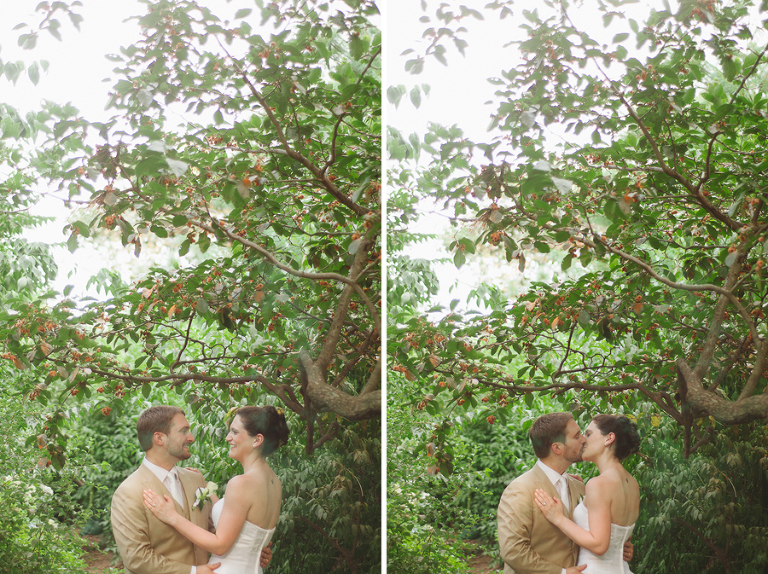 Joe and Jenny were married in Carl Schurz Park on a beautiful summer day, by one of their closest friends. I'd never been there before, and now it's one of my top "alternative to Central Park" portrait locations! Their reception was right nearby at the Yorkville Creperie, so after the ceremony, the guests walked over while I stole the newlyweds for some portraits around the park.
Some of my favorite things about this wedding:
1) The couple – absolutely some of the most down-to-earth people I've ever met. From their initial email to the big day itself, they did a great job of remembering that this was all about love, and never seemed remotely stressed out!
2) Three of the world's cutest flower girls!
3) Jenny's bouquet had flowers in it from her mother's wedding bouquet that she'd been saving all these years!
4) Bicycle-themed cake topper and guest favors!
5) Part of the officiant's outfit was a beautiful wreath around her head. At the beginning of the reception, she took me around and had nearly every guest photographed in it! See the very bottom of this post for a collage of those images!
6) RECEPTION AT A CREPERIE.