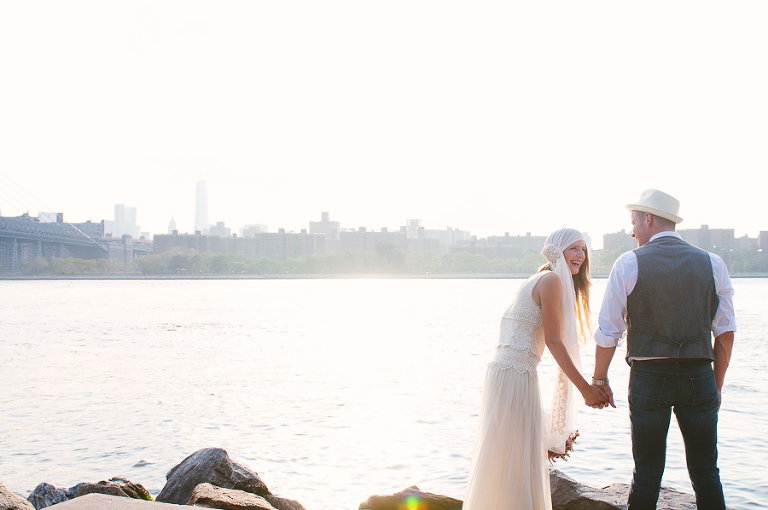 This was my first vow renewal, and it was so sweet! Aurelie and Jean Francois are from Belgium, and they were visiting NYC on a solo trip (apart from their 3 boys). The renewal ceremony was a surprise from wife to hubs. She let him in on the secret 24 hours beforehand (so he could pick out an outfit), I met up with them the next morning and we got to work!
We started at the gorgeous Wythe Hotel, which has a spectacular rooftop view of the city skyline. From there we walked to Grand Street Ferry Park for the ceremony, which is one of my favorite shooting spots. Another great skyline view, plus it's not as crowded as the nearby East River State Park.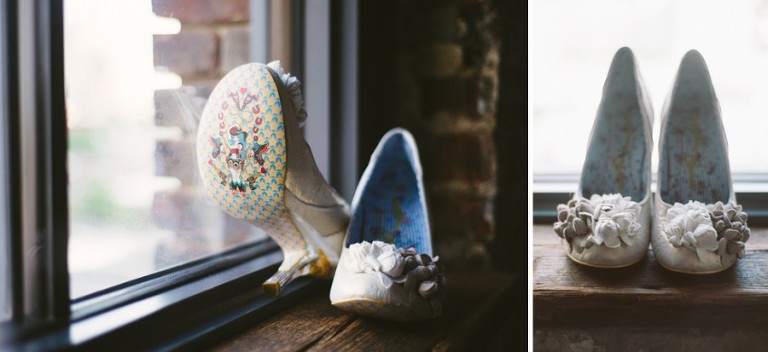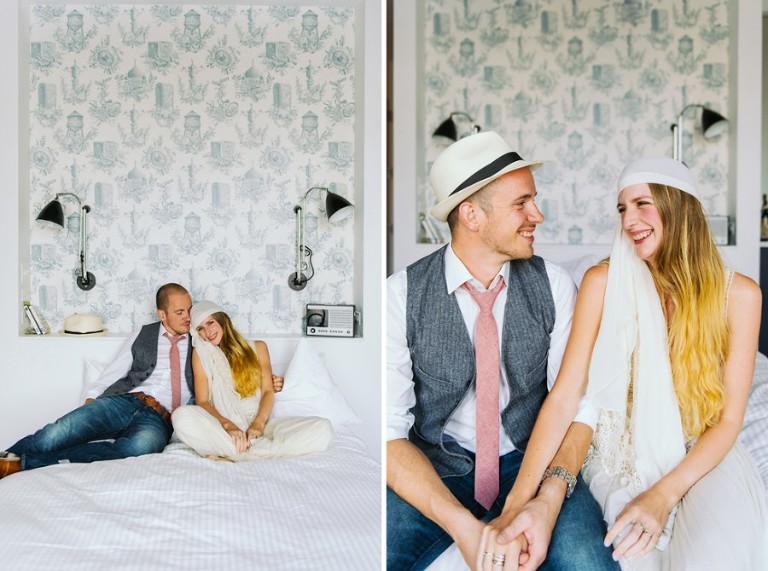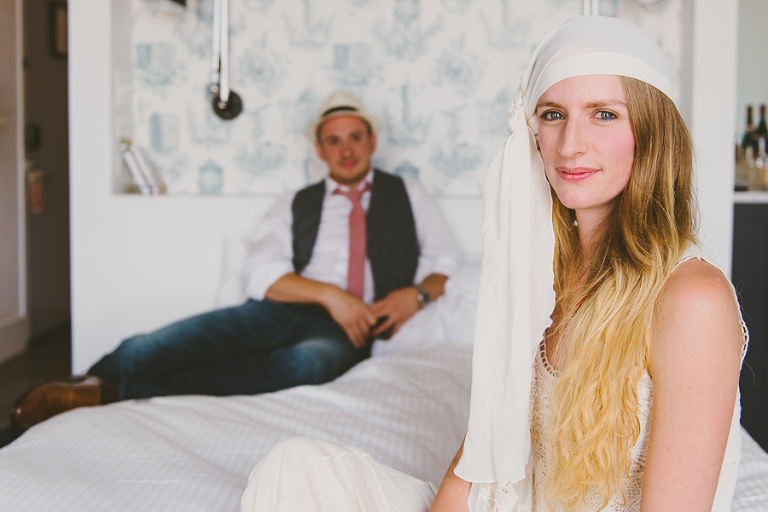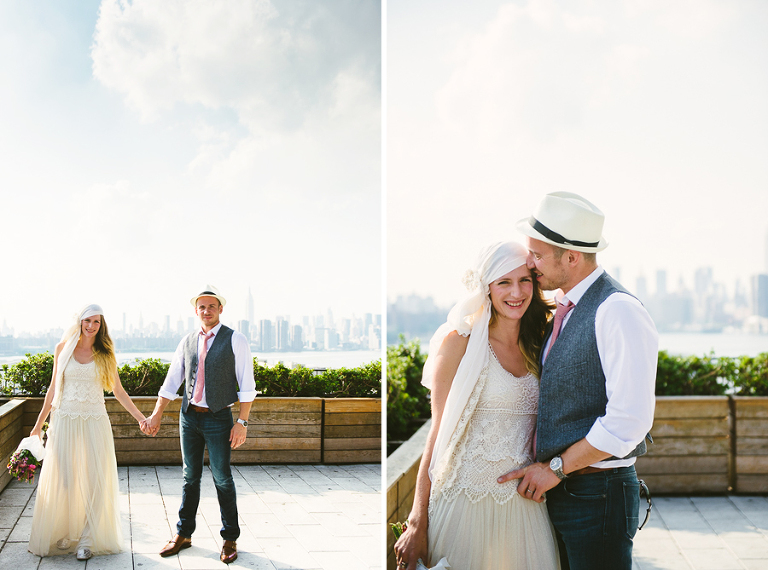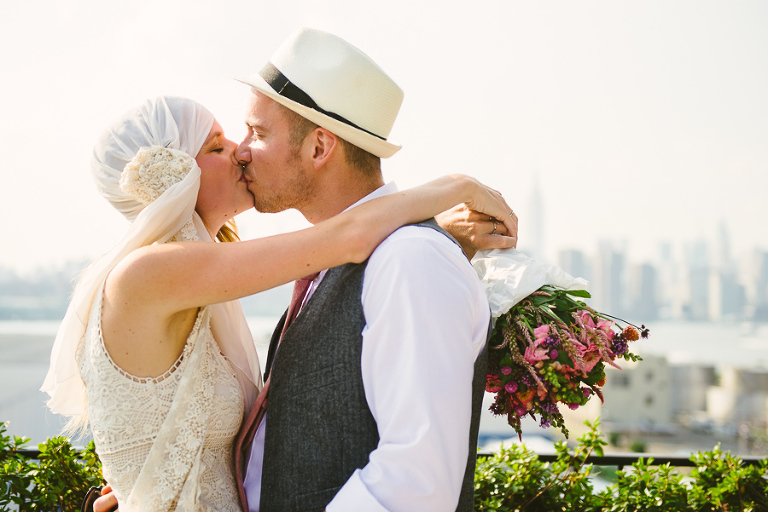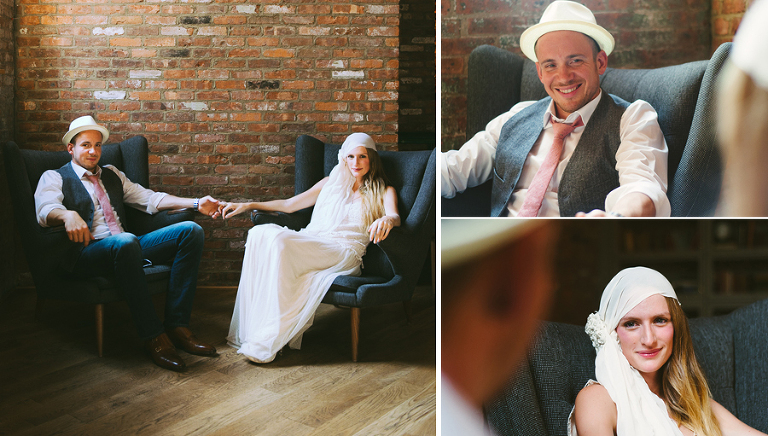 Just before things got started, Aurelie and Jean Francois both took off their wedding bands so they could give them back to each other during the ceremony.

When it was his turn to put Aurelie's ring back on her finger, he surprised her with a beautiful new ring! Tres romantique!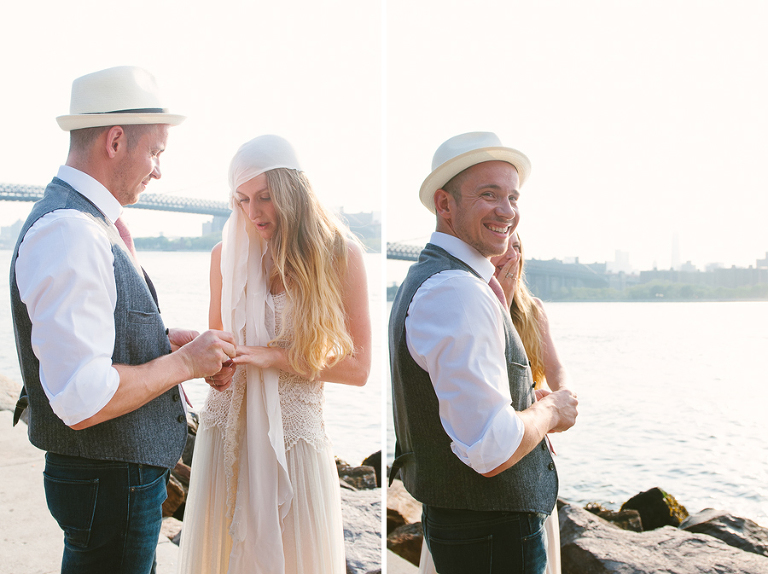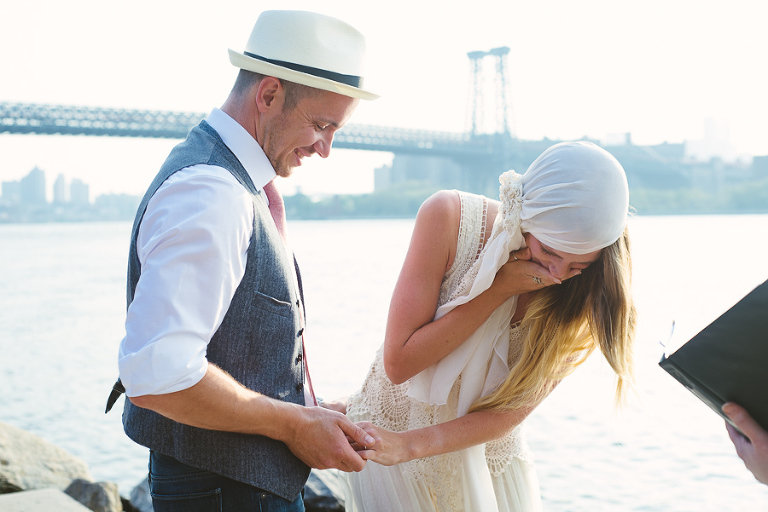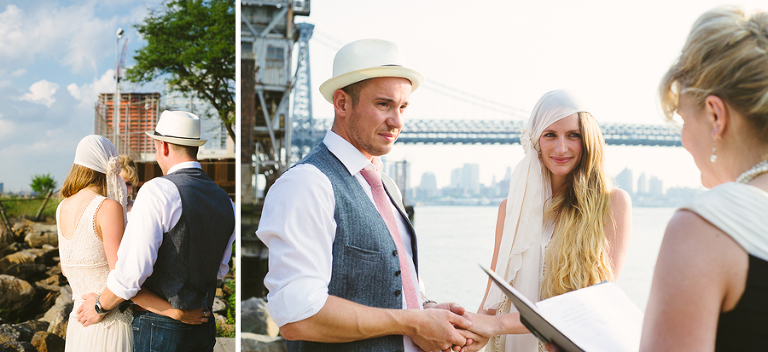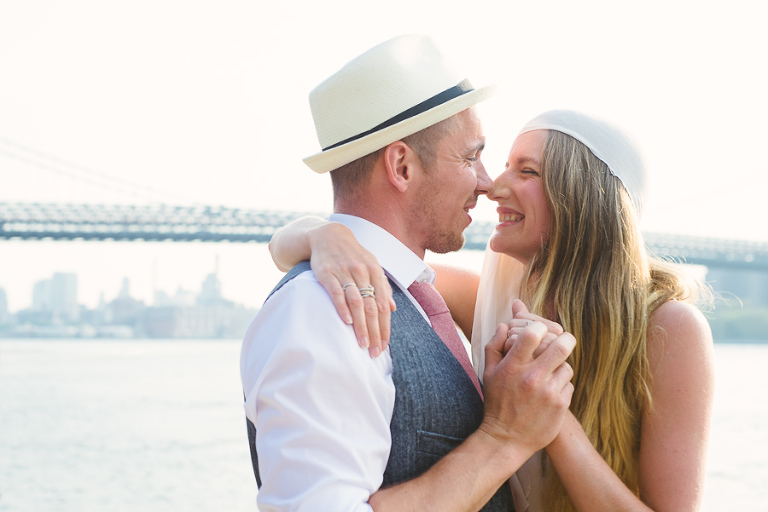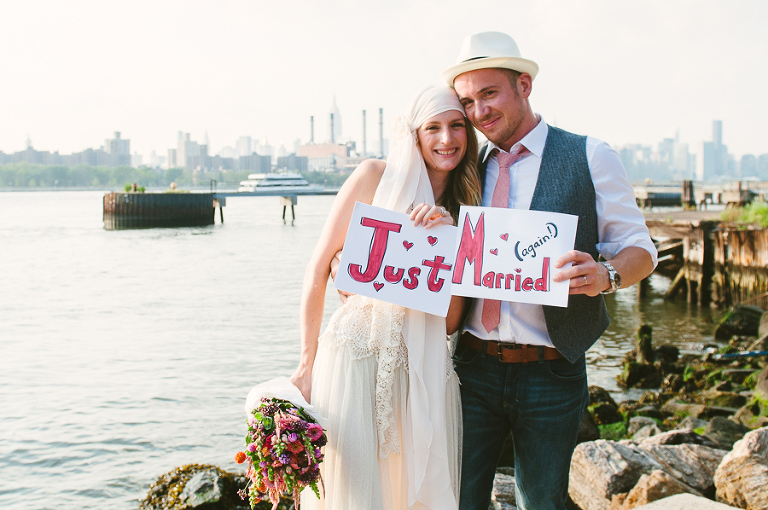 A decade earlier, they'd been married in a country setting and really wanted an urban vibe for the portraits. After the ceremony we toured Williamsburg a bit, stopping here and there for portraits, or so they could experience their first bodega! These two are so effortlessly in love, the photos practically took themselves. It was a lot of fun showing off my neighborhood and the weather was perfect.